The automotive industry is further along the road to Industry 4.0 than any other. Automated systems such as electric monorails have been in use for a very long time. A German automotive manufacturer approached our group company VESCON Automation to build a solution that would enable them to expand the load capacity of their electric monorail system (EMS) and to modify the final assembly of passenger cars accordingly. The end result was a plant that sparkled in production, combining a combustor and e-mobility.
The order
A German automobile manufacturer told our team that an existing final assembly line for passenger cars needed to be rebuilt and its load capacity expanded to allow them to produce additional vehicle types (e-mobility) in the future. The conversion involved these three key areas:
1. A heavy-load electric monorail system with a conveyor belt upstream
2. assembly crosshead final assembly
3. crosshead return transport
After what's known as the 'marriage', in which the body and chassis are joined together, a conveyor belt takes over the body. The crossheads that the vehicle is attached are no longer needed, so they are dismantled and transported back. On the conveyor belt, the vehicle is prepared for attachment to the heavy-load EMS. The vehicle then hangs in the EMS for final assembly of other parts (mounted from below).
Each EMS chassis can carry a load of 2.6 tons one it has been rebuilt. There are 95 hangers in total and each trolley has its own control system. The biggest benefit of this is that each trolley can be serviced individually. This means that individual trolleys can be taken out of the train so that the EMS can operate at any time, without any interruptions.
The EMS is one of many established in-plant, suspended transport systems. EMS' are the preferred choice for final vehicle assembly in particular, because employees have easy access to the lower area of the vehicles.

A solution for every challenge
This was an extremely demanding project in terms of the technology used and the tight schedule. The team only had a narrow timeframe to complete it, as cost pressure meant that production could only be shut down for a certain period. Limited space also made executing the project quite tricky.
Another challenge we have to mention is that this was all implemented when the coronavirus pandemic was at its worst, and regulations put in place to keep everyone safe tested the team to its limits.
The Virtual Commissioning, Hardware Design and PLC Programming with Commissioning departments worked closely together to implement the project successfully.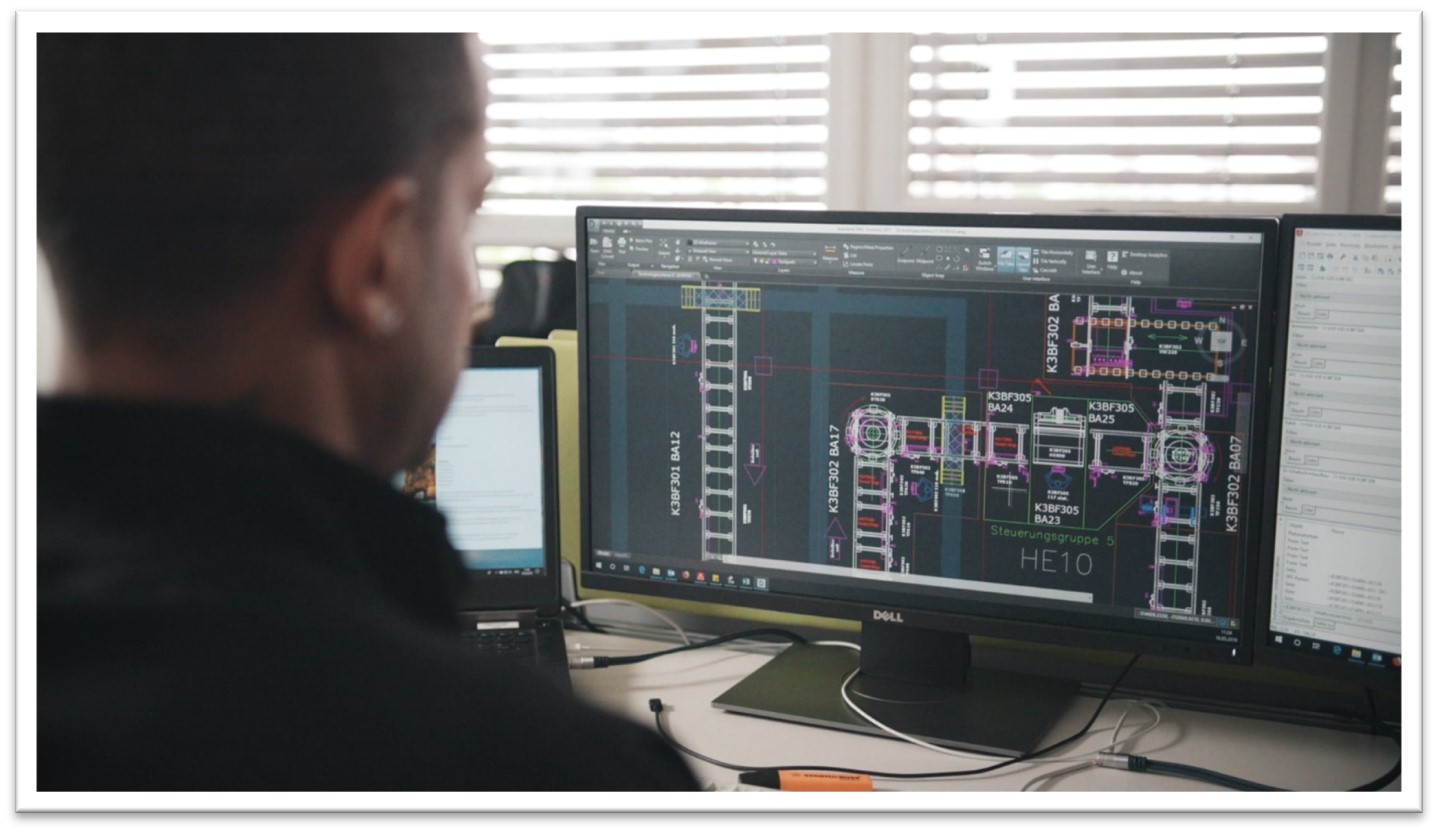 The existing plant was converted into a virtual model to shorten commissioning time required on site. Specifically, the hardware and the entire PLC programming system were imported and then simulated.
This meant that they didn't need to wait until they were on site to find out:
- Where the plant wasn't running as expected
- Where bottlenecks and problems occurred further down the line
- Where re-programming and design was required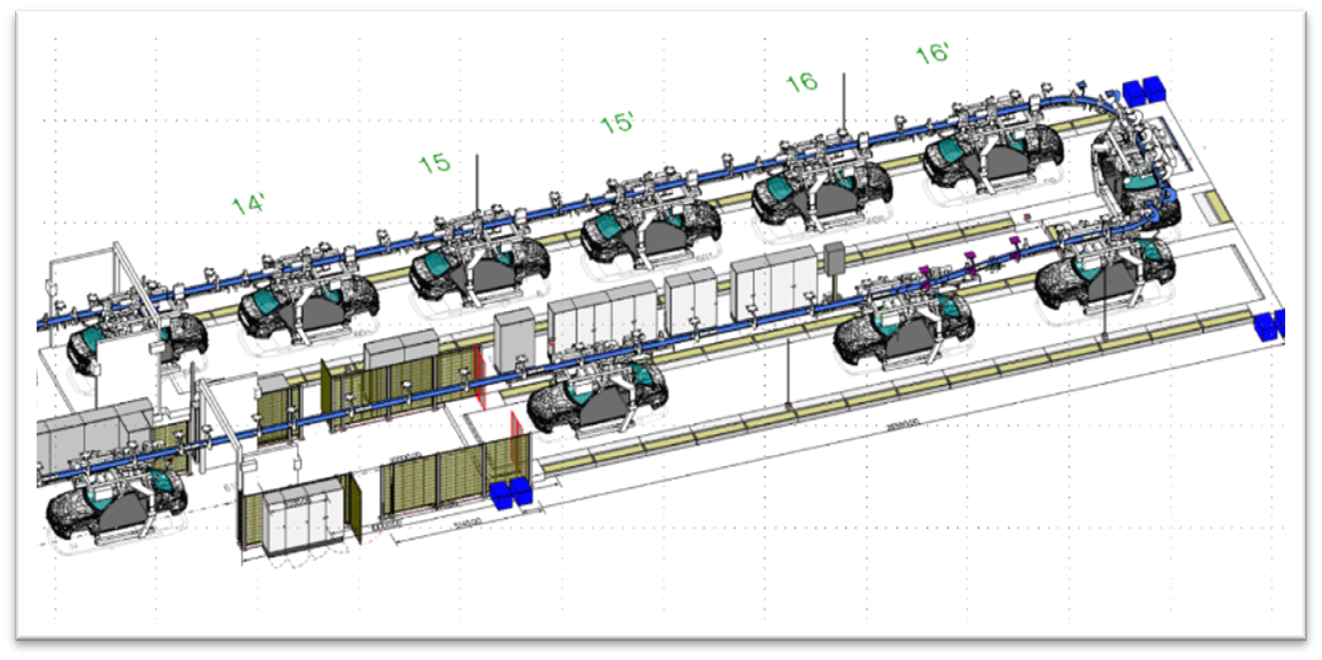 From a software standpoint, this was probably the largest project ever for VESCON Automation. A particular challenge was that our programmers first had to familiarize themselves with the software of the existing plant, which had originally been built by another manufacturer.
On site, all parts were first commissioned in another hall, connectors pre-installed and all cables attached. Only then was everything assembled in the actual production hall. This is crucial to allow the conversion to take place in the timeframe that was previously specified, and to ensure that production in the existing EMS did not come to a standstill for too long.
"Without the great team that worked on the project in this constellation and without the tireless personal commitment of each individual, it would not have been possible to implement this project! We would never be able to get this project finished without the great team that worked on this project in this specific setup, and without each individual showing tireless commitment. This is how we managed to get the plant running so stably (heavy-load EMS and upstream conveyor belt) in just two days post-expansion, which meant that we were able to exceed all of our production targets. This was an incredible feeling that I hadn't experienced up to this point."
Christian, Project Manager, VESCON Automation
The customer has a plant for passenger car final assembly that will now be up and running smoothly for the next few years, and our team has another successfully completed project that has brought everyone even closer together.
Find out more about our production and process automation portfolio.