With only a few days to go until companies from the SCIO Automation Group attend LogiMAT together for the first time, the group has launched a new Intralogistics & Warehouse Automation brand: 4logix Intrasolutions. Under this new product brand, SCIO is planning to combine the expertise and many years of experience of two of their group companies, Schiller Automatisierungstechnik GmbH and MFI GmbH, in the automated warehouse and materials handling solution sector.
SCIO corporate brands MFI GmbH and Schiller Automatisierungstechnik GmbH have acted as independent automation partners for demanding intralogistics projects in a wide range of industries for decades now. However, since becoming part of the SCIO Group, the two companies have ramped up their collaboration on intralogistics projects. Now the two intralogistics automation specialists are taking the next step in their exciting partnership by pooling their services as part of the 4logix Intrasolutions product brand. 4logix Intrasolutions will present its automated warehouse and materials handling solutions for the first time at LogiMAT 2023, which starts tomorrow.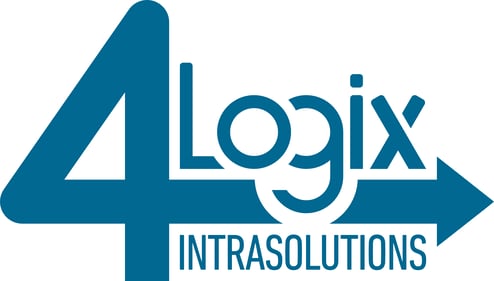 But even if the 4logix Intrasolutions brand is still in its infancy, collaboration between experts from Schiller and MFI is nothing new. Both teams have been working closely together on a joint warehouse automation project for a Bavarian automotive manufacturer for some time. Many warehouses fall far short of their potential due to outdated and obsolete systems. As far as the automotive manufacturer we just mentioned is concerned, our Intralogistics & Warehouse Automation team is busy expanding and rebuilding a strategically important centralized warehouse for electric motors. The overall concept was to divide the centralized warehouse into two distinct areas:
West side:
To be used as a "HEAT warehouse" (E-Motors, High Efficiency Drive Technology) with a fully automated connection to two HEAT production lines.
East side:
To be used as a "KAT warehouse" for storing purchased parts from suppliers, and retrieving them later on after assembly call-off.
The first step was for our intralogistics experts to implement the heat storage system. Our combined expertise in intralogistics and warehouse automation was a crucial factor for ensuring that this stage of the project went off without a hitch. The brands involved were able to contribute their specific expertise in automated conveyor technology and material flow control, which enabled them to develop a customized solution for the HEAT area. This meant that the conveyor section, which totaled 1.2 km with 566 conveyor elements, including conveyors, corner transfer units, lifting stations and turntables, was planned and implemented as expected - and those expectations were actually exceeded.
A system availability quota of 98.5% was a requirement. 4Logix achieved 99%.
While this has been happening, our experts have already completed the planning stage, as well as the mechanical and electrical installation work for the KAT area - this proved to be a rather challenging dual workload, as project manager Patrick Maier explained:
"It was a huge challenge for all of us to carry out both parts of the project simultaneously. It was made particularly difficult by the fact that we had to overcome several procurement hurdles for important components of the last two years due to the pandemic, which meant that we had no choice but to delay the schedule to some degree. That being said, our experts' dedication, and the fact that they were working so closely together allowed us to promptly find solutions to these issues."
The second system is already in the testing phase within the production system at the moment. Once the West warehouse was completed, the project team was also able to schedule trial operations, as well as the go-live date of the KAT area in a timely fashion.
Would you like to find out more about 4logix Intrasolutions? You can find the most important information here at a glance.
Or visit us at LogiMAT 2023 at booth ES51 (East entrance) and talk to our experts in person!